Last year I went on a business road trip to Germany. On the way back I quickly stopped by several classic tracks close to my return route (some of them now partially or fully abandoned).
One of them, as you may have guessed by the title, was the belgian track of Spa-Francorchamps.
I wanted to make a quick comparison video of some race simulators to the real thing. So here I am, months later, having finally decided it's about time I learn how to edit videos. I initially tried the open source software OpenShot. Unfortunately, I found too many bugs related to speed adjustment, which was absolutely required to synchronize my driving with the fastest F1 replay.
Eventually, I had to settle with the non-free non-opensource DaVinci Resolve: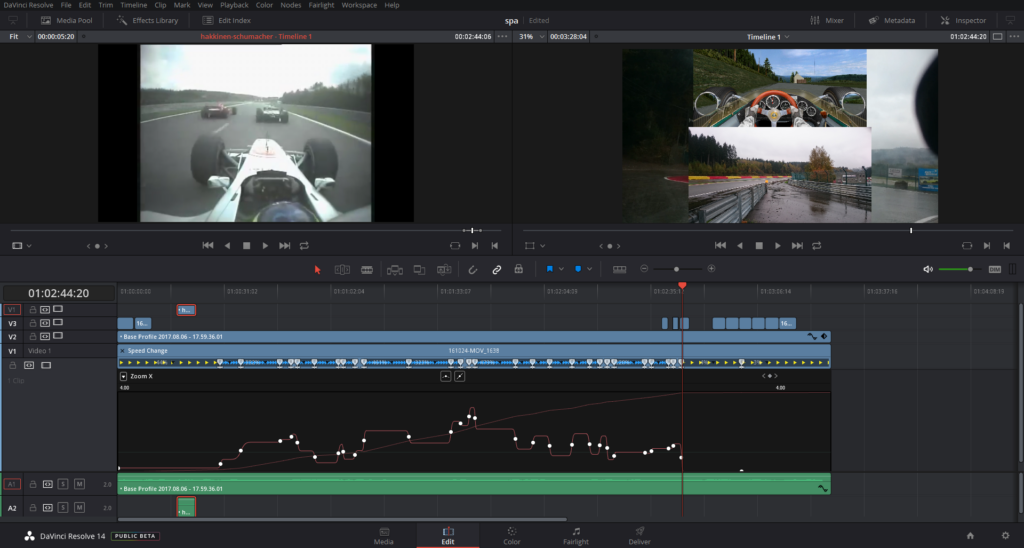 To create the subtitles I used Subtitle Edit. I guess I could have used Youtube's built-in subtitle editor too.
And here's the resulting video.
It could definitely be improved, but I've ran out of Sunday afternoon already: